Mechanical exhaust system, mobile, 1 arm
The industrial all-round device
APPLICATION
versatile all-rounder
for the most common extraction tasks in the welding business
Disposable filter: no filter cleaning required
TECHNICAL SPECIFICATIONS
Volume rate: 2.000 m³/h
Flow rate (arm): 1.200 m³/h
Motor power: 1,1 kW
Power supply: 380 - 400 V / 50 Hz or 60 Hz (optional)
Filter effectivity: ≥ 99,9 %
Noise level: < 68 dB(A)
Dimensions: 700 x 700 x 1.115 mm
Weight: 139 kg
Arm length: up to 4m
SCOPE OF DELIVERY
complete machine with pre-filter, main filter and ultra-fine filter
incl. extraction arm and flared hood
individually adaptable by numerous accessories
The industrial all-round device
HERR mobile stand-alone mechanical exhaust systems have a stratified series of filters. The standard configuration uses a pre-filtration metal membrane, a main filter, an ultra-fine filter and finally an activated carbon filter (optional). Further customization of the filters can be performed to select filtration characteristics specific to your goals and exhaust.The main filter has high capacity and high precision for capturing small particles. A maintenance alarm warns users when the filter is saturated. The system does not require access to compressed air (as with other systems) or internal ducting. The cleaned air is recycled back into the work environment. Systems are painted with an anti-UV powder coating. They have a solid metal sturdy structure and are suitable for harsh working environments.
Mechanical exhaust systems, both mobile and fixed, can handle 1-2 flexible or rigid exhaust arms ranging in length between 2-8m long. The mobile exhaust systems are designed to be compact, light, and flexible to meet a wide range of exhaust and dust purification needs. Fixed exhaust systems can be installed directly on the factory walls or with an optional, floor mounted support column. The systems have a small foot print and are mounted high enough so that they are generally not in the way. Fixed exhaust arms are available in many lengths and can be up to 8m long, longer with a boom arm.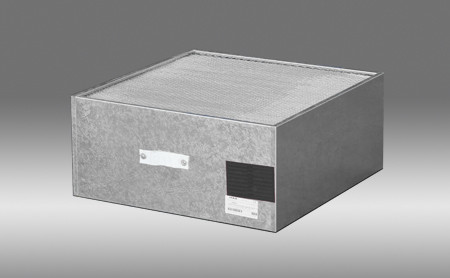 Disposable filter
Ease-to-use: The use of disposable filters doesn't require cleaning of the filter and thus a compressed air connection is not needed.

A service lamp lights up when the filter has reached the end of its life and should be replaced ba a new one. Sophisticated technology from HERR ensures higher than average lifecycles of disposable filters.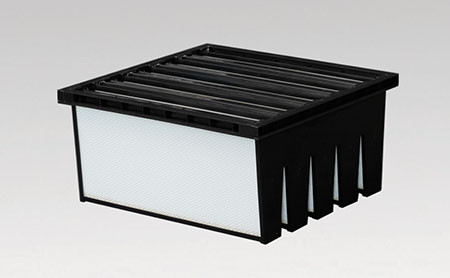 Mechanical filter
Mechanical filtration systems from HERR are equipped with multiple filter stages. The standard filter comprises a pre filter, main filter and ultra-fine filter. An activated carbon filter can be optionally added as post-filter.

Further filter stages can be installed on request, in order to meet customer-specific requirements.
Mobil und flexibel einsetzbar
Das mobile System besitzt leichtgängige arretierbare Laufrollen, hat eine kleine Standfläche, ist kompakt und leicht ausgeführt und wird dadurch allen wechselnden Aufgaben gerecht, gleich wo Sie arbeiten oder wie groß das Bauteil ist.